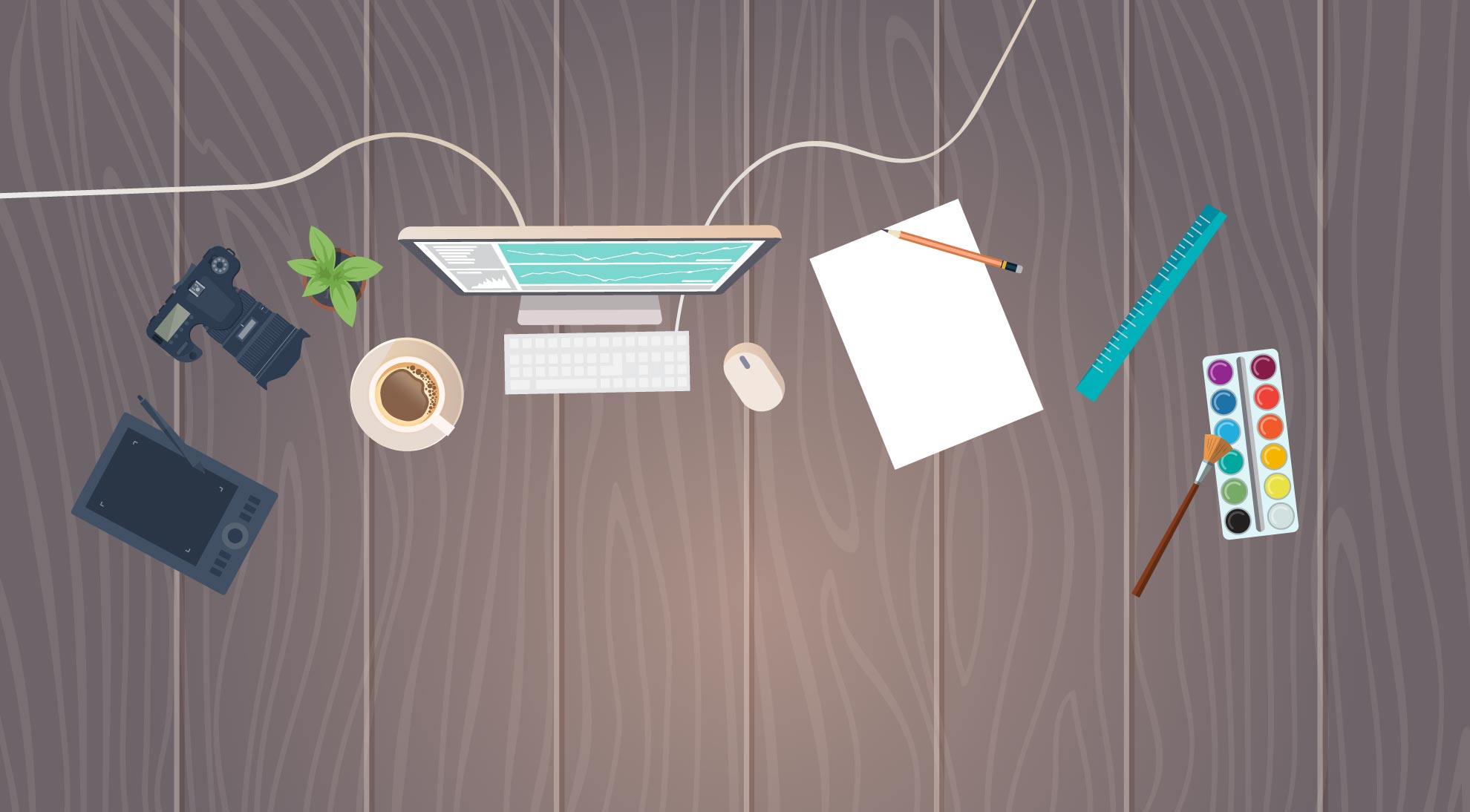 These Terms of Use were last modified and are effective as of October 1, 2015
CENTER FOR INTERNATIONAL DISASTER INFORMATION (CIDI) TERMS OF USE
PLEASE READ THESE TERMS AND CONDITIONS CAREFULLY BECAUSE THEY, AND THE OTHER TERMS AND CONDITIONS REFERRED TO BELOW, DESCRIBE YOUR RIGHTS AND RESPONSIBILITIES AND FORM A LEGALLY BINDING AGREEMENT BETWEEN YOU AND US REGARDING YOUR USE OF OUR WEBSITE.
IF, FOR ANY REASON, YOU ARE UNABLE OR UNWILLING TO AGREE TO ALL OUR TERMS AND CONDITIONS, PLEASE IMMEDIATELY STOP USING OR ATTEMPTING TO USE OUR WEBSITES, BECAUSE IF YOU CONTINUE YOU WILL BE AGREEING TO ALL THE TERMS AND CONDITIONS THAT ARE DESCRIBED OR REFERRED TO BELOW.
These terms and conditions are our "Terms of Use" and represent a legally binding agreement between you and us regarding your use of our Websites. These Terms of Use, however, are not the only terms and conditions that apply to you and your legal agreement with us includes our Privacy Policy and other terms and conditions that we refer to in these Terms of Use or our Privacy Policy or those that we disclose or notify you when you use or attempt to use some of the features and functions that may be available to you as a user of any of our Websites ("Additional Terms"). Our Websites include all web pages within the Website and also include backup, mirror, replacement or substitute sites or pages we make available as part of the services we provide. We will refer to each and every feature, function, service, activity, promotion and content on our Websites, individually and/or collectively as "Content" and when we use the term "Website" it also included Content unless we specifically say otherwise.
Center for International Disaster Information or "CIDI", its sponsors, suppliers and agencies may also be referred to individually and/or collectively as "we", "us" or "our" and we will refer to users of our Websites, our features, functions and services individually and/or collectively as "users", "you" or "your" to make reading these materials easier.
When you see the word "use" or "using" we mean any time you, directly or indirectly, with or without the help of any device, attempt to or actually do access, interact, display, view, browse, print or copy, transmit, receive or exchange data, messages, content or you otherwise communicate with us or anyone else, including another user, advertiser or any person, firm or business you may encounter. We will also consider you to be using our Website if you utilize, benefit, take advantage of or interact with any feature, function, service, activity, promotion or content in, on or available through any of our Websites, for any purpose, or if you try to do any of these things.
If you use any of our Websites you are acknowledging you have read and understand the legal agreement you have with us, including these Terms of Use, our Privacy Policy and any Additional Terms and that unless you immediately stop using or trying to use all of our Websites, you will be signifying your agreement to be legally bound by and comply with all of the terms and conditions that apply to you under these Terms of Use.
WE CAN CHANGE OUR WEBSITES AND OUR TERMS OF USE
We reserve the right, at any time and from time to time, for any reason in our sole discretion, to add to, delete or modify any or all the terms of the Terms of Use that apply to you, as well as any of our Websites and/or any Content. We will post or display a notice of material changes to any of our Terms of Use on any and all Websites affected by the change and once we post them, these changes on the effective date specified. If you use any of the affected Websites after the changes become effective, it means you are agreeing to be bound by the changes. You should check on a regular and frequent basis and review the terms and conditions that apply to you so you are aware of the current rights and obligations that apply to you.
PRIVACY
We respect your privacy. Our Privacy Policy is incorporated into and forms a part of these Terms of Use and part of our agreement with you. Read it carefully since it describes, among other things, how we collect and use information we obtain when you use our Websites.
WHO OWNS THE INTELLECTUAL PROPERTY AND OTHER CONTENT RIGHTS
Each of our Websites and, except as described below, all Content, is either our property or the property of our affiliates, licensors, suppliers, operational service providers, advertisers, agencies or promotional partners, and are legally protected, without limitation, under U.S. federal and state laws and regulations, as well as applicable foreign laws, regulations and treaties. To avoid any doubt, when we use "Content" it includes, but isn't limited to, such things as software, code, design, text, images, photographs, illustrations, animations, audio, video and audio-visual material, art, graphic material, proprietary information, data, databases, service marks, trademarks, trade names, distinctive identification such as logos, the selection, sequence, 'look and feel' and arrangement of items and all copyrightable or otherwise legally protectable elements of any and all of our Websites.
You keep ownership to any and all Content that is yours and if you submit or provide Content, these Terms of Use do not deprive you or any holder of your or their rights. However, when you do submit or provide Content to us or any of our Websites, you are giving us an unconditional, irrevocable, transferable, royalty free worldwide license to use, display, reproduce, perform, adapt, translate, modify, create derivative works, publish, distribute, disseminate and/or broadcast that Content ("license") and you are representing and warranting to us you have the right to give us such license. If you do not have the right to license Content to us (or if you are not sure), do not submit or provide Content to us.
You may only use our Content and Content of other users for your own personal use and you have no right to transfer, assign or use the Content for any other purpose or allow or enable anyone else to do so. Personal use means nothing commercial or even charitable, whether or not money or other compensation or consideration is involved and whether or not it is for your benefit or for someone else. This also means you are not allowed to use, display, reproduce, perform, adapt, translate, modify, create derivative works, publish, distribute, disseminate and/or broadcast Content that is not yours without our express prior written consent. You may not alter, delete or conceal copyright or other notices, even if we let you download, display, print or share the Content with others. Unauthorized or prohibited use of Content may subject you to civil liability, criminal prosecution, or both under federal, state and local laws.
LINKS TO OTHER SITES
If you see or use any links or conduits on our Websites which allow you to browse, redirect or visit any other websites, web pages or other internet or web-based locations, that does not mean we are associated with or have endorsed, reviewed or even know anything about that site or page and we have no obligation, responsibility or liability to you or anyone else if you go to another web site, page or address outside our Websites, even if a link on our site allowed you to do so. When you leave our Websites, you should inquire and confirm from them the terms and conditions, privacy and other policies that apply to you since we neither control, nor have any responsibility for any third party sites, their practices or anything associated with their operations. In fact, even if another web site or web page has our name, logo or other identification normally associated with us, it may or may not be authorized and you should not assume it is our Website, unless it actually says so and the terms of use that apply to you are these Terms of Use.
ANY LIABILITY WE MAY HAVE IS LIMITED
OUR WEBSITES AND ALL CONTENT ARE MADE AVAILABLE "AS IS" AND "AS AVAILABLE", WITHOUT ANY REPRESENTATION OR WARRANTY OF ANY KIND, EXPRESS OR IMPLIED, OR ANY GUARANTY OR ASSURANCE ANY WEBSITE OR CONTENT WILL BE AVAILABLE FOR USE OR THAT ALL CONTENT WILL BE AVAILABLE OR PERFORM AS DESCRIBED OR THAT ANY WEBSITE OR CONTENT IS ACCURATE, COMPLETE OR ERROR FREE. WE ARE NEITHER RESPONSIBLE NOR LIABLE FOR ANY MALICIOUS OR UNAUTHORIZED CODE AND YOU ARE SOLELY RESPONSIBLE FOR ENSURING YOU HAVE APPROPRIATE SCANNING AND PROTECTIVE MECHANISMS FOR THE SECURITY OF YOUR EQUIPMENT, PROGRAMS AND INFORMATION AND BY USING ANY OF OUR WEBSITES OR CONTENT, YOU ARE ASSUMING ALL RISK OF LOSS THAT MAY ARISE OR BE ASSOCIATED WITH THAT USE.
TO THE FULLEST EXTENT PERMISSIBLE BY LAW, WE AND OUR DIRECTORS, OFFICERS, EMPLOYEES AND RESPECTIVE SUCCESSORS AND ASSIGNS, DISCLAIM LIABILITY FOR ANY AND ALL LOSS, DAMAGE, COST AND EXPENSE OF ANY KIND, DIRECT AND INDIRECT, IN CONNECTION WITH OR ARISING FROM OUR WEBSITES, CONTENT, THESE TERMS OF USE AND/OR YOUR OR ANYONE ELSE'S USE OF THESE, INCLUDING, BUT NOT LIMITED TO, COMPENSATORY, CONSEQUENTIAL, INCIDENTAL, INDIRECT, SPECIAL, EXEMPLARY AND PUNITIVE DAMAGES, REGARDLESS OF THE FORM OF ACTION OR BASIS OF THE CLAIM, WHETHER OR NOT ANY PARTY HAS BEEN ADVISED OF THE POSSIBILITY OF DAMAGES. IF ANY LIMITATION OF DAMAGES OR LIABILITY IS PROHIBITED OR RESTRICTED BY LAW, WE SHALL BE ENTITLED TO THE MAXIMUM DISCLAIMERS AND LIMITATIONS PERMITTED; HOWEVER, IN NO EVENT SHALL OUR TOTAL LIABILITY TO YOU EXCEED ONE HUNDRED DOLLARS ($100). SOME JURISDICTIONS DO NOT ALLOW CERTAIN EXCLUSIONS OF WARRANTIES OR LIMITATIONS ON DAMAGES, SO SOME OF THESE EXCLUSIONS AND LIMITATIONS MAY NOT APPLY TO YOU.
YOU ARE INDEMNIFYING US OF YOUR BREACH
You shall defend us against any demands, claims or actions brought against us or arising as a result of any breach or violation of these Terms of Use by you ("Claim") and you shall indemnify and hold us harmless from and against any and all losses, damages, costs and expenses (including attorneys' fees) resulting from any such Claim. We have the right, at our expense, to assume exclusive defense against any Claim and all negotiations for settlement and you agree to cooperate with us in the defense of any such Claim, at our request.
WHAT LAW APPLIES?
Our Terms of Use shall be construed and enforced under the laws of Washington DC applicable to parties resident in and contracts made, executed and wholly performed within Washington DC.  You specifically agree and submit to the jurisdiction of the State and Federal Courts situated in Washington DC and you will not object to jurisdiction or venue on the grounds of lack of personal jurisdiction, inconvenient forum or otherwise. The Uniform Computer Information Transactions Act does not apply to our Terms of Use. IN ANY ACTION OR PROCEEDING COMMENCED TO ENFORCE ANY RIGHT OR OBLIGATION UNDER THIS AGREEMENT, YOUR USE OF THE SITE OR WITH RESPECT TO THE SUBJECT MATTER HEREOF, YOU HEREBY WAIVE ANY RIGHT YOU MAY NOW HAVE OR HEREAFTER POSSESS TO A TRIAL BY JURY.
MISCELLANEOUS
Our Terms of Use, together with our Privacy Policy and any Additional Terms that apply to you are incorporated by reference and are part of our Terms of Use as if they were right here.  Our Terms of Use is the entire agreement you have with us regarding our Websites, Content and other subject matter set forth herein and supersedes any and all prior or inconsistent understandings that may apply to the subject matter.
If, for any reason, we believe, have reason to believe, suspect or are notified of any act, omission or circumstances which may or could compromise or endanger the health, well being or safety of any person, cause or lead to damage to persons or property (tangible or intangible), adversely affects, infringes upon or misappropriates the rights of others, harasses or interferes with any other user or person, firm or enterprise, interferes with or bypasses our security or other protective measures applicable to our systems, networks and communications capabilities, breaches or violates our Terms of Use, including our Privacy Policy, any Additional Terms, our Websites, Content or violates any law or regulation, we have the right, reserving cumulatively all other rights and remedies available to us at law, in equity and under our agreement with you, to report and provide information to any and all regulatory and law enforcement authorities and agencies and take any action permitted by law.
Our Terms of Use can only be modified by us as described above or by mutual written agreement, signed by an authorized representative of ours. The illegality, invalidity or unenforceability of any term or condition is severable and shall not affect the rest of the Terms of Use. Headings are purely for reference and shall not affect the meaning of any term or condition.  Any provision which must survive to allow us to enforce its meaning shall survive termination; however, no claim or action relating in any way to this Terms of Use, including our Privacy Policy, any Additional Terms, our Websites, Content or otherwise with respect to the subject matter, regardless of form or the basis of the claim, may be brought by you more than one (1) year after the cause of action has arisen (or if multiple causes, from the date the first such cause of action arose).
Copyright © 2015
Center for International Disaster Information
All Rights Reserved
Center for International Disaster Information Copyright Policy
This Copyright Policy is part of our Terms of Use and forms part of the legally binding agreement you have with us when you use our Websites. Any terms not defined in this Copyright Policy have the meaning set forth in our Terms of Use.
We respect the intellectual property rights of others and we expect our users, including you, to do the same and avoid infringing upon or violating the intellectual property rights of others.  Subject to any legal and regulatory requirements that apply and in addition to any rights and remedies we may otherwise have (all of which are cumulatively reserved), we may terminate, suspend and/or cancel any and all registrations, profiles, access rights or use privileges applicable to any and all of our Websites of anyone, including you, that is found to be in violation of this Copyright Policy. That said, without limitation, we unconditionally reserve the right to take or refrain from taking any action available to us in our sole and absolute discretion.
If you believe any materials displayed or otherwise available on our Website infringe upon or violate the copyright of any other party, including any copyright you or we may hold or have rights in, you should report it to us promptly by using the procedures and the following instructions:
INSTRUCTIONS FOR NOTIFYING US AND MAKING A CLAIM OF COPYRIGHT INFRINGEMENT
DO NOT USE THIS PROCEDURE FOR ANYTHING UNRELATED TO COPYRIGHT INFRINGEMENT
Pursuant to Title 17, United States Code, Section 512(c)(2), all notifications of claimed copyright infringement should be sent ONLY to our Designated Agent. Written notification of copyright infringement must be submitted to our Designated Agent as follows:
Service Provider(s): Center for International Disaster Information
Full Address of Designated Agent to Which Notification Should be Sent:
Center for International Disaster Information
529 14th Street, NW
Suite 700W
Washington, DC 20045
Telephone Number of Designated Agent: 202-783-0002
Your notification must include the following: (1) an electronic or physical signature of the owner or of the person authorized to act on behalf of the owner of the copyright interest; (2) identification of the copyrighted work you claim has been infringed; (3) a description of the material you claim is infringing, and the location where the original or an authorized copy of the copyrighted work exists (for example, the URL of the page of the website where it is lawfully found; the name, edition and pages of a book from which an excerpt was copied, etc.); (4) a clear description of where the infringing material is located on our website, including its URL, if applicable, so we can locate the material; (5) your name, address, telephone number, and e-mail address; (6) a statement that you have a good-faith belief the disputed use is not authorized by the copyright owner, its agent, or the law; and (7) a statement by you, made under penalty of perjury, that the above information in your notice is accurate and you are the copyright owner or authorized to act on the copyright owner's behalf.