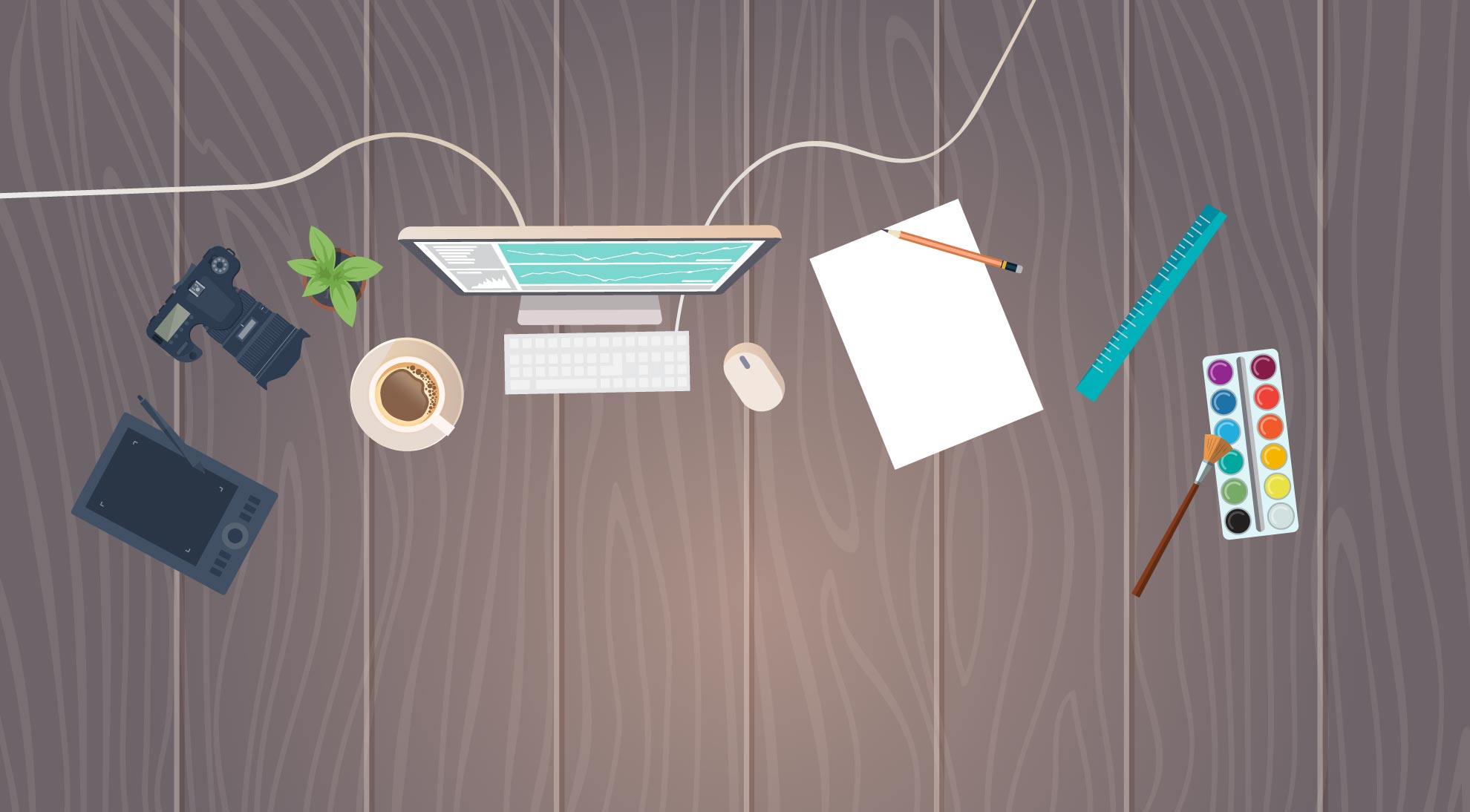 Carol Chan, Acting Director, USAID Office of U.S. Foreign Disaster Assistance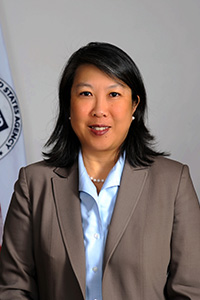 Carol Chan serves as the Acting Director of USAID's Office of U.S. Foreign Disaster Assistance (OFDA), the lead federal office responsible for coordinating the U.S. government's response to international disasters. As Acting Director, Ms. Chan leads a global staff of approximately 430 people and oversees annual resources of more than $2 billion.
With a mandate to save lives, alleviate human suffering, and reduce the social and economic impact of disasters, OFDA monitors, mitigates, and responds to global hazards and humanitarian needs as they arise. In fiscal year 2017, OFDA responded to 56 disasters in 51 countries, including an earthquake in Mexico, Hurricanes Irma and Maria in the Caribbean, food insecurity in the Horn of Africa and Lake Chad Basin, and ongoing crises in Syria, Iraq, South Sudan, and Yemen.
Ms. Chan joined OFDA in 1997, serving as the Office's Deputy Director and the Division Chief for Program Support, where she managed the office's budget, procurement, and information management resources. She has also led several major disaster response efforts for USAID in recent years, including responses to the Haiti earthquake, the Pakistan floods, and the Libya complex emergency, as well as the Agency's first domestic response in the aftermath of Hurricane Katrina.
Prior to working at OFDA, Ms. Chan was a contracts officer in USAID's Office of Acquisition and Assistance, supporting development programs and providing contracting support to USAID missions. Ms. Chan has 26 years of USAID experience and spent several years working in the private sector in the freight forwarding and international banking industries in New York City.
Ms. Chan was selected to join USAID's Senior Executive Service in September 2009. She holds a Bachelor's degree in East Asian studies with a minor in Business Administration from Wittenberg University.
Greg Hitt, Vice President Global Corporate Communications, Walmart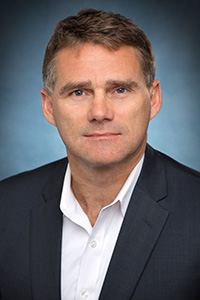 Greg is vice president for global corporate communications. He joined Walmart in June 2015, coming from H+K Strategies, where he had led the U.S. crisis practice and the Washington-based public affairs team. Greg previously worked at Public Strategies Inc. And prior to that worked as a journalist for more than two decades, most of that time with the Wall Street Journal and Dow Jones covering politics, national campaigns, Congress and the White House.
Jeff Joseph, Founder and CEO, Starlight Public Affairs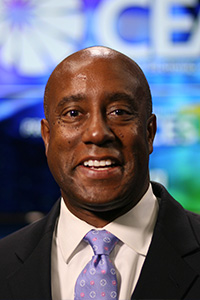 Jeff Joseph brings more than thirty years of experience in strategic communications. He most recently served as senior vice president of communications and strategic relationships for the Consumer Technology Association (CTA)™, the U.S. trade association representing more than 2,200 consumer technology companies. CTA also owns and produces CES® – The Global Stage for Innovation.
In this role, Joseph was responsible for the development and implementation of strategic communications, public relations, messaging and media outreach campaigns to support CTA's mission and drive media attendance and coverage of CES. Joseph also served as a primary spokesperson for CTA, and CES, and the consumer electronics industry. He was frequently cited in publications such as USA Today, New York Times, Los Angeles Times, Business Week, TWICE, Dealerscope and other top trade publications as well as in Associated Press and Bloomberg news stories. He has appeared on NBC Nightly News, CNN, CNNfn, CNBC, Fox News Channel, Cheddar and local television and radio stations across the nation discussing policy issues impacting the consumer electronics industry, as well as industry products and trends.
Joseph spent six years as vice president of communications with the Biotechnology Industry Organization (BIO), the world's largest biotechnology trade association. Joseph led the association's communications efforts surrounding the Affordable Care Act, establishing market-based regulations for genetically-modified crops and foods, and guidelines for the continued development of biofuels. He also developed a weekly public affairs program on biotechnology in partnership with WUSA-TV, the CBS affiliate in Washington, D.C., and BIOCentury, a leading industry trade publication. Previously, he spent eleven years at Ogilvy Public Relations Worldwide/Washington where he managed and designed comprehensive, multi- disciplinary communications and media outreach campaigns surrounding critical and highly contested issues, including federal and state tax policy, natural resources management, agricultural policy and labor rights. He began his career in communications at the World Resources Institute, a non-profit policy research center in Washington, D.C., where he worked in media relations and legislative affairs. Joseph also has been involved in several political campaigns and served as a media consultant and speechwriter for Washington, D.C. Mayor Sharon Pratt Kelly.
In his free time, Joseph finds joy in spending time with his wife Lisa and their two daughters. He also enjoys viewing and participating in sports, discovering new music, debating politics, playing guitar, cooking, traveling and rooting for the Dallas Cowboys and the Princeton University Tigers and Georgetown University Hoyas men's basketball teams. He is a founding member of a six man semi-acoustic Dad's rock band which received an Honorable Mention, Best Bands in Arlington, VA from Arlington Magazine.
Joseph is a 1986 graduate of Princeton University where he received a bachelor's degree in religion.
Janet Thomas, Design and Branding Consultant (and former agency Creative Director)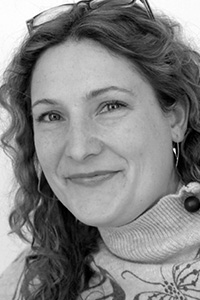 Janet brings more than 25 years of experience in creative direction, design and branding. Currently a design consultant, she provides businesses and organizations strategic design solutions, appropriate for audience, message and brand. Prior to consulting, Janet enjoyed a lengthy agency career with Ogilvy PR. As part of their Global Strategy+Planning Group, she oversaw the creative needs for Ogilvy PR's brand, client planning and business development opportunities. In 2012, she relocated to the London office during a period of expansion and growth. Responsible for global strategic design, she utilized key market findings and insights to develop culturally relevant materials for content and experience. Her creative expertise includes material development for cause marketing, public awareness and crisis communications campaigns, for organizations such as The World Bank, Wild Earth Allies, Save the Children International and FEMA. Born and raised in Washington, DC, Janet has traveled extensively and considers both the Eastern Shore and United Kingdom home.
Julie Duffy, Senior Vice President, Global Communications, Hasbro, Inc.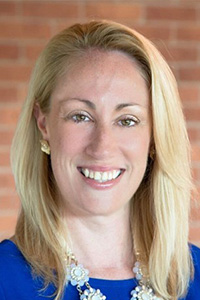 As Senior Vice President, Global Communications, Julie Duffy directs all communication strategies for Hasbro and its portfolio of beloved owned and partner brands. She oversees internal and corporate communications, as well as brand publicity, social media, and the Hasbro Design Studio. She also serves as the chief spokeswoman for the company.
With more than 20 years of experience in the toy, game and entertainment industries, Ms. Duffy has overseen public relations for all of Hasbro's iconic franchise brands, including TRANSFORMERS, MY LITTLE PONY, PLAY-DOH, MONOPOLY, and NERF, as well as partner brands such as STAR WARS, DISNEY PRINCESS, SESAME STREET and MARVEL. She has been instrumental in fostering close relationships with Hasbro's key strategic partners, including The Walt Disney Company, Sesame Workshop, Universal, Paramount and many others, and she has led publicity around each of Hasbro's feature film releases, including those based on TRANSFORMERS and MY LITTLE PONY franchises.
Before assuming her current role, Ms. Duffy held various positions in Global Communications during her 15-year tenure at Hasbro. Her expertise and commitment to the craft of public relations, coupled with her passion for Hasbro, has allowed her to conceptualize and develop stories that matter to all key audiences, garnering tremendous results. Ms. Duffy ushered Hasbro into the digital age and has spearheaded significant advances in the execution of Hasbro's social media, fan engagement, and influencer strategies. In 2015, Ms. Duffy was awarded the Women In Toys Wonder Women award in the Public Relations and Social Media category.
Prior to joining Hasbro, Ms. Duffy was an account supervisor at global public relations firm, MSL Group. She began her career at integrated marketing communications firm, Duffy & Shanley in 1995.