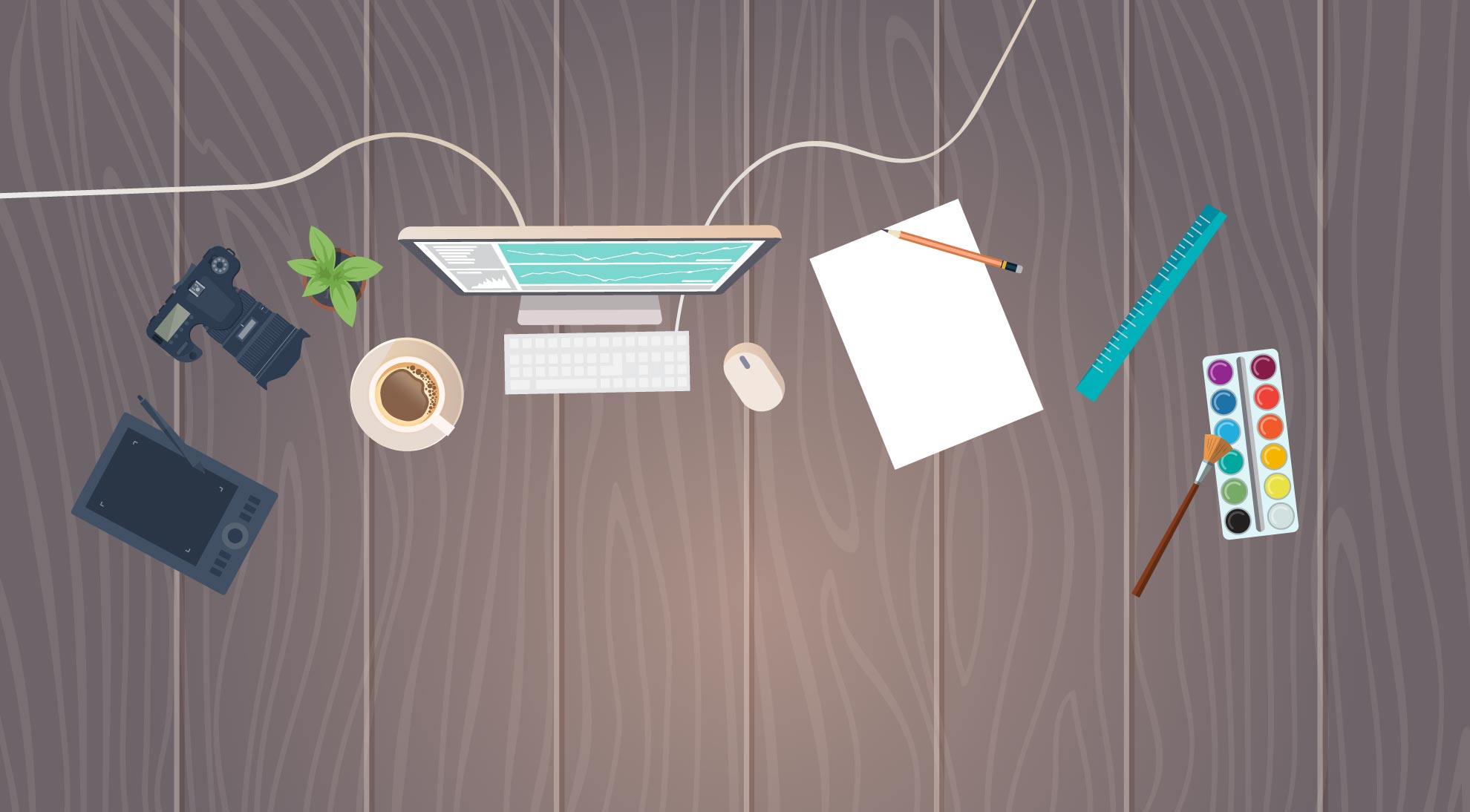 The USAID Center for International Disaster Information (CIDI or "Sponsor") seeks Public Service Announcement (PSA) entries that illustrate how to donate responsibly when supporting disaster relief overseas. Specifically, we are looking for your print, video and digital image entries to inform and engage the public on effective donations while showcasing your bold thinking, originality and creative ideas. Official Rules are set forth below which detail submission rules and procedures for your entries. Please use this information as a guide when developing your PSAid entry. Submissions that do not comply with the following rules and guidelines will be eliminated. All contestants are required to review these rules and guidelines before entering the competition. Your submission will be deemed your acknowledgement and acceptance of these rules and guidelines. Submissions will be accepted through March 7, 2022, by electronic upload at psaid.org. The 2022 competition features print, video and digital image categories. The winners in each category will be announced on or about April 18, 2022.
In addition to the Official Rules, please be sure to review the documents in the Resources section of psaid.org for background information about the Contest and to access helpful tools, tips and insights for winning PSAs. More information on CIDI and its mission may be found at www.cidi.org.
Official Rules
You must be a U.S. citizen or legal resident, over 18 years old and living in the United States (defined as the 50 states and the District of Columbia) to enter. Participation constitutes entrant's full and unconditional agreement to and acceptance of these Official Rules. The USAID Center for International Disaster Information's Public Service Announcement Contest ("Contest") submission deadline is March 7, 2022. Contest is sponsored by the CIDI by generous support of the American people through the United States Agency for International Development (USAID). CIDI is headquartered at 555 12th Street, Washington, DC, 20004.
(1) Eligibility
Contest is only offered to individuals 18 years of age or older as of the date of entry. Each applicant must be either a U.S. citizen or legal resident. Students whose education is either sponsored or funded by USAID may not enter the Contest. Employees, independent contractors, officers, and directors of USAID, CIDI, its affiliates, subsidiaries, advertising, promotion and fulfillment agencies, legal advisors, and the immediate family members and persons living in the same household of such persons, are not eligible to participate in the Contest. Contest is offered only in the 50 United States and the District of Columbia. Entry is void where prohibited by law.
(2) How to Enter
Create your own print, video or digital image PSA that demonstrates why monetary donations are the most effective way to support international disaster relief. CIDI educates the public that the most effective and least expensive way to help people affected by emergencies overseas is through monetary donations to established relief organizations. Unsolicited in-kind donations, though satisfying to give, often disrupt relief operations by taking up space and diverting relief worker's time and attention. Not to mention, unsolicited household items are expensive to ship and are oftentimes culturally inappropriate for disaster survivors. It is simple: Save lives, save money – send cash. Your PSA entry should educate the general public about this message. Visit cidi.org for more information on why Cash is Best.
To enter, access the PSAid website at psaid.org, upload your PSA entry ("entry") and complete the Contest Registration Forms and any applicable Personal Release Forms no later than 11:59 p.m. PDT on March 7, 2022. All entrants will be required to declare that they have appropriate consent from each person who appears, whose likeness appears or whose voice is heard in their PSA entries. Although consent requirements may vary from state to state, a standard Consent Form is available at psaid.org and is a required as part of the submission for each person featured in each entry.
Submissions must be named, and group entries must have a designated Group Leader for technical and administrative issues and, where applicable, for winner notification. Entry materials must designate how you would like your attribution to appear with your posted entry (e.g., "Mary Smith, Chicago, IL," "M. Smith, Chicago, IL," or "Mary S., Chicago, IL").
(3) Format and Length
Print PSAs should be submitted in two formats: a print publication full page advertisement and a complementary website banner advertisement. Entries should be submitted in the following formats:
For the print ad, the file name should be: Print_LastName_FirstName_2022
Print ads must be an 8″x10″ image in EPS or InDesign (indd) format with a minimum of 300 DPI resolution and must be accompanied by a JPG copy that can be viewed on the PSAid.org website
The JPG copy should be 72 DPI with minimum dimensions of 600px x 400px or 400px x 600px but no more than 1350px x 900px or 900px x 1350px
Print ads should be in CMYK color space
All images and fonts should be embedded
For the banner ad, the file name should be: Banner_LastName_FirstName_2022
The website banner ad should be a JPG sized at 300 x 250px
All print submissions must include CIDI and USAID logos. Print advertisement packages should be designed to be placed successfully as a full-page PSA in a national magazine or newspaper with a complementary banner that would appear on a national magazine or newspaper's website. More detailed or complicated concepts should be considered for the digital image category, detailed below. It is important to note that the competition judges will only view the Web JPG version of both your print and banner formatted entries – this is the version they will vote on, which will ultimately determine a winner. Please upload your Print PSA JPG in the dimensions within the range provided that make the most sense for your entry, while also making sure this version is readable and clear when viewing online.
Video PSAs should be submitted in the following format:
The file name should be: Video_LastName_FirstName_2022
Video entries should be exactly 30-seconds in length and filmed & edited in high resolution (HD)
All contest entries should be submitted in low resolution (SD)
Low resolution video entries should be submitted as MP4, MPEG OR MPG file format, H.264,640 x 480px screen resolution, at 15 frames per second, not to exceed 40MB.
If you are a finalist, you will be asked to submit your high-resolution video. High resolution entries should be submitted as MP4, MPEG or MPG file format, and should not exceed 1 gigabyte (100 MB) I size.
All video submissions must include a standard end tag. The end tags are available on the Contest Resources section of the PSAid website, and must be included exactly as provided.
For public display during the Contest, a flash (.FLV) version will automatically be generated. Please make sure the sound for a Video PSA is of a quality suitable for presentation on television and other public media outlets. The need for clear enunciation cannot be overstated. Encourage all speakers to project through the end of sentences as to not diminish volume at the ends of sentences. Increase the volume for quieter speakers, and vice versa, in order to insure the consistency of volume throughout the video.
Digital Image PSAs under this category can be static or animated and should be submitted as a JPG, PNG or GIF. The digital image should be captivating and attractive. It needs to catch the attention of people who see it on social media channels and entice them to want to share it. Submissions for this category should be developed to work on multiple social media channels. (Note: the sides of the image might be cropped on certain platforms. Be sure to keep all critical information at least 160 px from the left and right edges of the image.) The requirements are:
The file name should be: DigitalImage_LastName_FirstName_2022
Dimensions must be 1600 x 800 px and exported at 72 PPI
A static digital image entry should be submitted as a JPG or PNG, while an animated digital image entry should be submitted as a GIF no larger than 8 MB.
The original design file (Ai, EPS, PSD, etc.) should be included with all linked images and fonts embedded or packaged
The information should be clear and accurate
You must use the data provided to ensure the message is clear and on track
All Digital Image submissions must include CIDI and USAID logos.
(4) Copyright Infringement
By submitting an entry, each entrant warrants that he or she is the sole author and copyright owner of entry or has permission (via license or otherwise) to use or incorporate those entry portions authored or owned by third parties. The applicant warrants and represents that his or her entry has not been entered into any other contest or won any other award. While the use of images, music and other works in the public domain may be incorporated into entries, materials that infringe on the rights of any third party may not be used. USAID and CIDI are not responsible for late, lost, delayed, garbled, damaged, misdirected, incomplete, illegible or unintelligible entries. Incomplete or illegible entries are not eligible.
A link to the Contest submission forms will be available on the PSAid website throughout the entry submission period (ending March 7, 2022). Each entrant must complete the online Registration and Certification form included in the Contest registration materials. In addition, all persons whose pictures, likeness, voice and/or name are used in the entry must also complete an online Personal Release form. Failure to submit appropriate Registration and Certification forms will disqualify the applicant.
By submitting an entry, entrant grants to USAID a nonexclusive, irrevocable license to copy, reproduce, display, or distribute the entry, and to make derivative works based upon the entry or a substantial portion of the entry without attribution or prior permission. Entries become the property of USAID and will not be acknowledged or returned.
(5) Judging Criteria
USAID staff will vote in a preliminary round for the finalists, which will be the top 5 in each of three categories: Best Print/Banner Ad PSA, Best Video PSA and Best Digital Image PSA. The top 5 entries from each category will be ranked from 1 (most effective) to 5 (least effective). After USAID staff selects finalists in each category, a panel of external judges will vote in a final round for the 1st, 2nd and 3rd place winners for all categories. All judges will review entries for appropriateness and clarity of message, factual accuracy, originality, delivery/artistic skill and overall impact. Most important, the judges are looking for PSAID video, print and digital image entries that are original and creative in concept and that best convey the importance and the impact of appropriate international disaster donations. CIDI will announce the winners in each category the week of April 18, 2022. Guidance and suggestions from judges to entrants and additional information are available in the Resources section at www.psaid.org. In addition, this year we will be sponsoring a People's Choice Award. This award will be voted on by the public. Follow CIDI on social media for more info on the voting process.
Judges' decisions will be deemed final and no appeal or reconsideration will be permitted. USAID CIDI reserves the right to disqualify and remove any entry which is, in the judging panel's sole discretion, inappropriate, offensive, defamatory or demeaning to USAID CIDI's reputation or goodwill, or any entrant who, in the judging panel's sole discretion, engages in conduct that is inappropriate, offensive, defamatory or demeaning to USAID CIDI's reputation or goodwill or to other entrants or their respective entries.
Winners will be notified by email or phone the week of April 18, 2022, and shall be required to complete an affidavit or declaration of eligibility/liability release and, except where prohibited, a publicity release and such other documents as may be required by CIDI to protect its right to air and use the winning entry. Required documents must be signed and received within seven (7) days of the date printed on the winner notification. Failure to comply may result in forfeiture of extended recognition and national distribution and selection of the next highest rated entrant as the focus. If winner cannot be contacted within five (5) calendar days of first notification attempt, if notification is returned as undeliverable, if winner rejects notification or in the event of noncompliance with these Contest rules and guidelines, winner status will be forfeited and selection of the next highest score entrant as the winner will occur.
(6) General Terms and Conditions:
By participating, entrants agree that Sponsor, its shareholders, agents and representatives, affiliates, subsidiaries, advertising, promotion and fulfillment agencies, and legal advisors are not responsible or liable for, and shall be released and held harmless from: (i) telephone, electronic, hardware or software program, network, Internet, or computer malfunctions, failures, or difficulties of any kind; (ii) any condition caused by events beyond the control of Sponsor that may cause the Contest to be disrupted or corrupted; (iii) any printing or typographical errors in any materials associated with the Contest; (iv) any and all losses, damages, rights, claims and actions of any kind in connection with or resulting from participation in the Contest, including without limitation, claims based on publicity rights, defamation, or invasion of privacy. Sponsor, its shareholders, agents and representatives, affiliates, subsidiaries, advertising, promotion and fulfillment agencies, and legal advisors are not responsible for technical, hardware, software, telephone or other communications malfunctions, errors or failures of any kind, lost or unavailable network connections, website, Internet, or ISP availability, unauthorized human intervention, traffic congestion, incomplete or inaccurate capture of entry information (regardless of cause) or failed, incomplete, garbled, jumbled or delayed computer transmissions which may limit one's ability to enter the Contest, including any injury or damage to participant's or any other person's computer relating to or resulting from participating in this Contest or downloading any materials in this Contest. Sponsor reserves the right, in its sole discretion, to cancel, terminate, modify, extend, or suspend the Contest should (in its sole discretion) computer virus, bugs, non-authorized human intervention, fraud, or other causes beyond its control corrupt or affect the administration, security, fairness, or proper conduct of the Contest.
In such a case, judges will select the winners from all eligible Entries received prior to and/or after (if appropriate) the action taken by Sponsor. Sponsor reserves the right, at its sole discretion, to disqualify any individual it finds, in its sole discretion, to be tampering with the entry process or the operation of the Contest or CIDI's website, including the PSAid website.
All issues and questions concerning the construction, validity, interpretation and enforceability of these Official Rules, or the rights and obligations of participant and Sponsor in connection with the Contest, shall be governed by, and construed in accordance with the laws of the District of Columbia, without giving effect to any choice of law or conflict of law rules or provisions (whether of the District of Columbia or any other jurisdiction), that would cause the application of the laws of any jurisdiction other than the District of Columbia. All federal, state and local rules and regulations apply. In case of dispute as to the identity of any entrant, entry will be declared made by the authorized account holder of the e-mail address submitted at time of entry. "Authorized Account Holder" is defined as the natural person who is assigned an email address by an Internet access provider, online service provider, or other organization (e.g., business, educational, institution, etc.) responsible for assigning email addresses or the domain associated with the submitted e-mail address. Any potential winner may be requested to provide Sponsor with proof that such winner is the authorized account holder of the e-mail address associated with the winning entry. Any other attempted form of entry is prohibited; no automatic, programmed, robotic or similar means of entry are permitted.
(7) Winners List/Official Rules
A copy of these Official Rules and the winners list may be obtained by sending an email request to [email protected].
(8) Privacy Policy
See the Center for International Disaster Information Privacy Policy regarding use of all material entered and/or submitted for this Contest or otherwise collected by this site, except as otherwise provided in these Official Rules.
(9) DMCA Notice
CIDI complies with the provisions of the Digital Millennium Copyright Act (DMCA). In compliance with the DMCA, a Designated Agent has been established with proper documentation sent to the U.S. Copyright Office.
If you have a concern regarding the use of copyrighted material on any site on the network, please contact the agent designated to respond to reports alleging copyright infringement.
The designated agent for Sponsor to receive notification of claimed infringement under Title II of the DMCA is:
Carla Ragland-Rose
Program Manager
Macfadden
555 12th Street, NW, Suite 300
Washington, DC, 20004
(10) DMCA Claims
The DMCA specifies that all infringement claims must be in writing (either electronic mail or paper letter) and must include the following:
A physical or electronic signature of the copyright holder or a person authorized to act on his or her behalf;
A description of the copyrighted work claimed to have been infringed, or, if multiple copyrighted works at a single online site are covered by a single notification, a representative list of such works at that site;
A description of the material that is claimed to be infringing or to be the subject of infringing activity, and information reasonably sufficient to permit the service provider to locate the material;
Information reasonably sufficient to permit the service provider to contact you, such as an address, telephone number, and, if available, an electronic mail address;
A statement that you have a good faith belief that use of the material in the manner complained of is not authorized by the copyright owner, its agent, or the law; and
A statement that the information in the notification is accurate, and under penalty of perjury, that you are authorized to act on behalf of the owner of an exclusive right that is allegedly infringed.